International Marine Conservation Congress Reflection Blog 1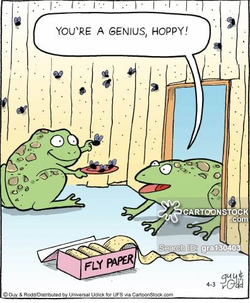 Competition is found everywhere in science. As students of science we learn first hand about the realities of survival of the fittest, that only the "strong" survive. Crammed into lecture halls, eager to learn, for many of us our first experience in science is with a professor who makes it explicitly clear that their goal in life is to "weed out the week"…. In full survival mode, with our adrenaline pumping, after too many caffeine induced late nights we survive undergrad! The "fit" (or in my humble opinion the crazy) venture on to explore the world of graduate school where phrases like "publish or perish" become a mantra that you repeat to yourself day in and day out.

Similar to the ecosystems that we study competition is real and alive and in many ways is a driving force behind science and conservation. Funding is limited so you have to be the best, the most innovative, the one that everyone remembers. Don't misunderstand me, I am a product of the system, I am probably one of the most competitive people out there (Don't believe me? Challenge accepted!). Speaking honestly, I love the pressure and intensity that surrounds competitive environments. With that said, I'm starting to realize that conservation is a much bigger game, it's a game where I don't think we truly understand the rules. In this game called conservation the competitive "me" does not win, the "me" cannot win alone.
The conservation challenges facing the world are critical, and need immediate action, but the action required demands a unified approach. Where am I going with all this? As a conservation community we have to do a better job working together. Experts need to mentor and encourage students entering the field of conservation. I know the experts are busy literally solving the world's problems, but we can't underestimate the role that mentorship plays in propelling conservation forward – the world needs more environmental heroes. By protecting the environment, we are ensuring the long term stability of our economy and improving our overall health and wellbeing. These students will some day fill your shoes.
Conservation is about the "we" and this means that at a national level we have to do a better job at collaborating, learning to set aside our independent organizational ego. Conservation is a political game, no one ever tells you this, and it's one of the harsh realities that slapped me in the face. Money and social capital have a huge influence over conservation action or the lack there of. Accepting the hurdles that surround the conservation world, organizations and governmental agencies need to improve our means of communication and collaboration. I understand that it is easy to write about the need for collaboration but sometimes collaborating can be difficult.
Reflecting on my experience with conservation and collaboration in The Bahamas, it hasn't been the easiest journey. One of the great gifts of life is imagination, and we have the ability to generate ideas about how we think people feel about us positive or negative. True or false, these imaginary ideas influence us. For a long time I worked in isolation running
YME
and not really engaging with other NPO's or Governmental agencies in The Bahamas. Maybe I feared they wouldn't take me seriously, I was young and under qualified they were older with more experience. My insecurities as a young conservation biologist inhibited my desire to collaborate with other organizations. Just as I was limited by my fears to develop relationships with the individuals in the conservation world in The Bahamas, I did not receive an overwhelming outreach of encouragement or extension of mentorship in support of my conservation efforts.
The take home message is that if we as a conservation community really want to make the change that we talk about, we have to learn how to work together and support each other. Conservation is like an equation where each organization, individual and agency working together plays a role in achieving the end goal.
So, to the PhD's and MSc's, Directors and Professors start conservation conversations with the high school and college students, the community leaders or the church pastors. Whole-heartedly support their conservation energy and passion and provide constructive criticism and encourage further dialog.
To the established organizations and governmental agencies don't underestimate the contribution small start up organizations can play in supporting your long-term conservation goals.
Last but not least, to the individual, the person with passion, wherever you are in your conservation career, strap on your "big girl fins" and dive in. The swim won't always be easy, but you will make it, and remember, don't be afraid to ask for help.